Bítešská dopravní společnost
Your partner for road transport and truck service
BÍTEŠSKÁ DOPRAVNÍ SPOLEČNOST, spol. s r.o. is family owned company with 20 years old tradition follow-up on the history and principles of the ČSAD. The company currently operates about 160 vehicles and employs about 200 employes, mainly in the field of international road transport, domestic transport, milk collection transport, refrigerated distribution transports.
Company also operates an authorized after-sale service point of MAN trucks, KRONE trailers and other brands. Another part of the company is petrol stations with automatic car washing maschine and other services for trucks, buses and cars. The company has premises in Velke Mezirici, Moravske Budejovice, Znojmo, Uherske Hradiste, Brno and Prague.
Bítešská dopravní společnost has share property in comanies BDS-BUS, BDS-TRUCK a NTC s.r.o., all these companies together employ more than 250 employees, operating more than 200 trucks and an annual turnover exceeds 25 million EUR.
The company is a member in ČESMAD Bohemia and ADSSF ČR association.
The company supports financially and materially local organizations such as Hockey club Velká Bíteš, football club Velká Bíteš, nuresery and basic school in Velka Bites area, volunteer fire associations , associations Rozska and more.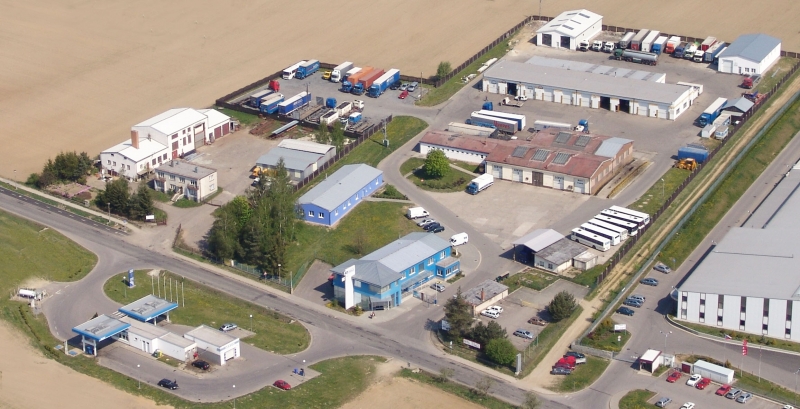 Head office in Velka Bites